ARGENTINA - El Calafate - Perito Moreno Glacier
ARGENTINA - El Calafate - Perito Moreno Glacier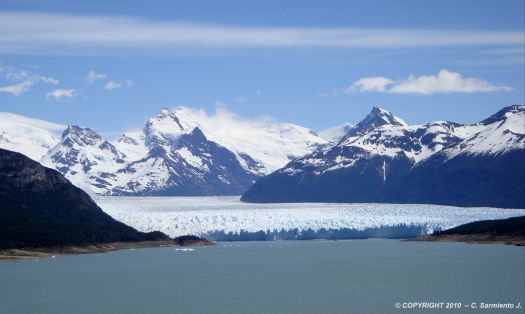 Why are you reporting this puzzle?
This photo is the third of a series of around 10 taken with a non digital camera, at El Calafate and Lago Argentino in 2010.

The Perito Moreno Glacier (Spanish: Glaciar Perito Moreno) is a glacier located in the Los Glaciares National Park in southwest Santa Cruz Province, Argentina. It is one of the most important tourist attractions in the Argentinian Patagonia.

The 250 km2 (97 sq mi) ice formation, 30 km (19 mi) in length, is one of 48 glaciers fed by the Southern Patagonian Ice Field located in the Andes system shared with Chile. This ice field is the world's third largest reserve of fresh water.

The Perito Moreno Glacier, located 78 kilometres (48 mi) from El Calafate, was named after the explorer Francisco Moreno, a pioneer who studied the region in the 19th century and played a major role in defending the territory of Argentina in the conflict surrounding the international border dispute with Chile.