Small Bowl with Copper Glaze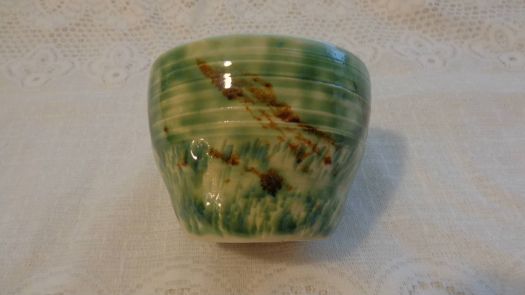 Why are you reporting this puzzle?
I made this bowl from Porcelain. The inside has writing in Japanese. I forget what. I made the glaze too. It's a clear high fire recipe with added black copper oxide, tin oxide, and rutile. You may have heard of the first two, and they give you the lovely shade of green. The rutile is a mineral containing titanium and iron among other things, and that's what makes the little blue specks. Then the brown under the glaze is red iron oxide.