Bugosi Monument To The Sunken Hand......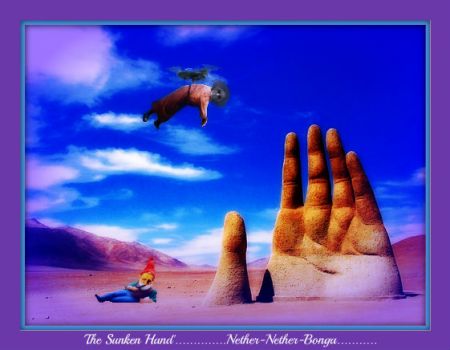 Why are you reporting this puzzle?
The monument to the sunken hand is the final outpost of Nether-Bonga........and to our knowledge
NOBODY has ever set foot beyond this point - and lived to tell the tale.......
For beyond the sunken hand (a warning to travellers) lies the desolate region of Nether-Nether-Bonga.......a land that time forgot, a land indeed where time ceases to have any meaning.......
Even sweetlittleoldgranny looks fatigued as she approaches the border.......a border that only the insane or feeble of mind would dream of crossing...........