Dee's 12th Day of Christmas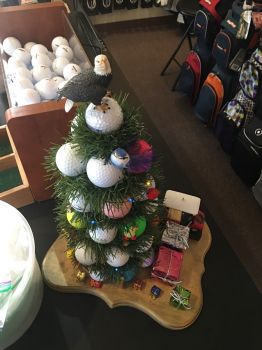 Why are you reporting this puzzle?
On the 12th day of Christmas I was blessed to see a 12 golf-ball tree, 11 dollar luncheon, 10 snacks for movies, 9 lights a dancing, 8 hands a helping, 7 friends a swinging, 6 clubs a laying, five pink golf balls, 4 golfing friends, 3 best friends, 2 penguins, and a lesson on the FunGolf tee!
Are you a Jigidi Plus member?

When you become a Jigidi Plus member, you'll enjoy the completely ads-free Jigidi experience. Also, you directly support Jigidi and help us be as free as possible to make Jigidi even better every day.