Into The Fire
Into The Fire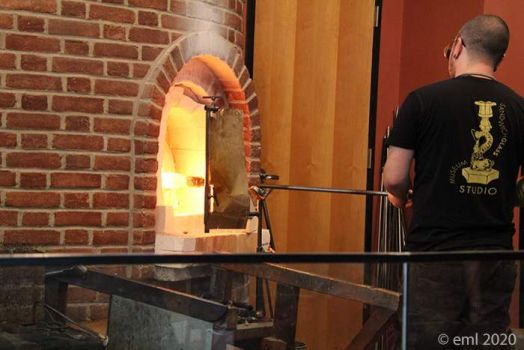 Why are you reporting this puzzle?
On Tuesday, Jacki and I Drove to Sandwich, Ma to visit the Sandwich Glass Museum. We met up with two friends, Jim and Suzy (pumpkinhead) to tour the museum. One of the highlights at the museum is glassblowing demonstrations.

In this photo, the glassblower has inserted a hollow iron rod into the furnace. He has scooped up a blob of molten glass from a cauldron in the furnace, and is now spinning it around to shape it.