Robber fly on the back veranda railing.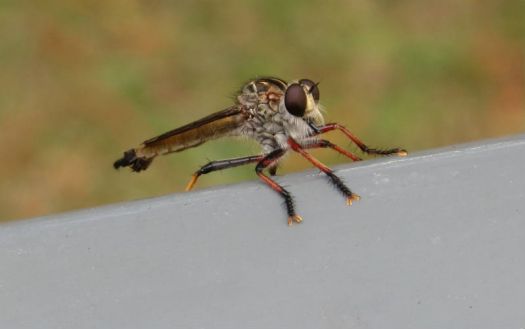 Why are you reporting this puzzle?
He's got a hairy face, hairy body, hairy wings and hairy legs!!!
This is when I LOVE my Macro setting and zoom!!!

KateKMK showed a shot of one from above yesterday - and included some interesting info on them:
http://www.jigidi.com/solve.php?id=HZUPT5VA

Brisbane, Australia.