Jaguar XK150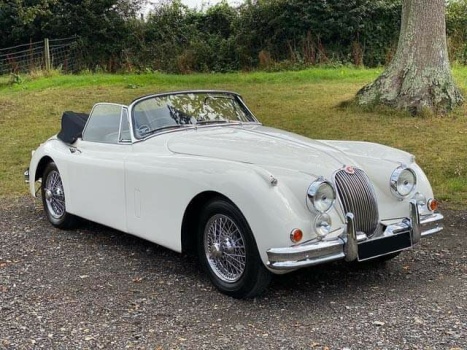 Why are you reporting this puzzle?
My favourite Jag by far, the XK150 still has the unmistakable lines reminiscent of the beautiful XK120, albeit with many modern touches that make it so much easier to live with.
Note: I didn't (and wouldn't for one minute) suggest that the "150" is more or less desirable than the "120".
Have you solved today's jigsaw puzzle?

Every day, we present you with a jigsaw puzzle that we curate for you. You will find it on our daily jigsaw puzzle page or follow us on Facebook to get it in your news feed. Solve it and share it with friends and family to give them a daily beautiful and mindful brain workout ♥