I see the Silhouette of a Chinese Water Dancer...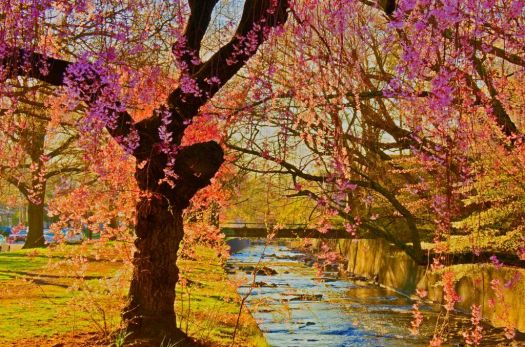 Why are you reporting this puzzle?
...on one leg, other,knee bent+raised, arms/sleeves flung up+out.(Like Ziyi Zhang in "House of Flying Daggers" when she performs The Echo Game Dance.)
Maybe it's just me, I'm funny like that. Lol. ; )
Anyhoo, this beautiful scene is in Branch Brook Park, New Jersey, USA. ; )
Are you looking to change your password?

It's always a good idea to consider if you need to change your passwords on the different services you use. We have created a guide for you on how you can change your password on Jigidi.