The Mocha Dream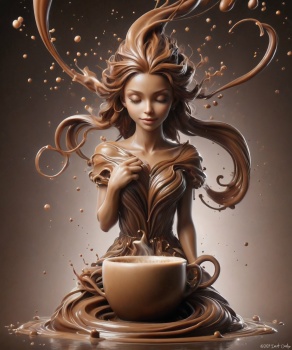 Why are you reporting this puzzle?
As the weather turns colder in our part of the world, thoughts turn to hot liquids -- the true mocha dreams is dark in black -- but some will come with a good dose of sugar and maybe cream?

Here the chocolate girl is melting and swirling into the waiting steamy coffee, the two becoming a delicious one.

As the caffeine cravings grab you, one starts to see coffee everywhere?!
Are you looking to change your password?

It's always a good idea to consider if you need to change your passwords on the different services you use. We have created a guide for you on how you can change your password on Jigidi.