New England Blizzard of 2015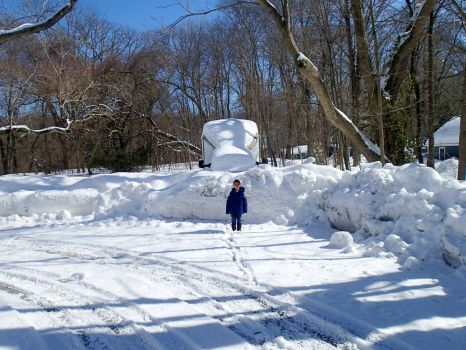 Why are you reporting this puzzle?
He is 46 inches tall. This is after we just received 3 more inches of snow last night, which has yet to be added to these piles. The bottom of the mirrors on the motorhome in back are 5 feet above ground.