Cupples Mansion, St Louis, Mo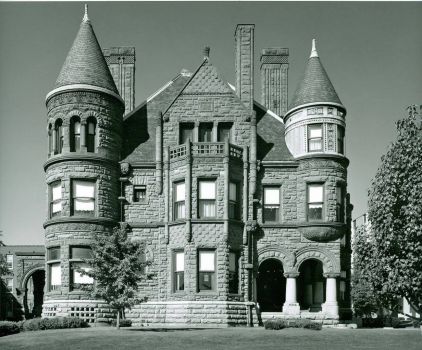 Why are you reporting this puzzle?
September 13, 1831 - Samuel Cupples was born in Pennsylvania. He opened a store in St. Louis in 1851 and soon needed a more efficient distribution system. Cupples and his partner, Robert Brookings, built a complex of 18 warehouses along the railroad tracks between 1893 and 1895. The Cupples Complex soon became the center of rail shipments to St. Louis, and a model for other cities. His mansion constructed between 1888 and 1890 still stands on the campus of St. Louis University.