BNSF 7621 Leads WB Intermodal at Olathe, KS on 6-6-21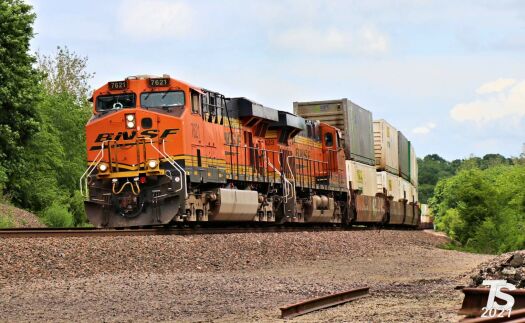 Why are you reporting this puzzle?
Found this on the WNC Rails blog on Tumblr today.

Burlington Northern Santa Fe 7621 and 7423 Leading a Westbound Intermodal on the Emporia Sub near Timberland Blvd West of Northgate Street in Olathe, Kansas Video Link: youtu.be/yIo7lcoGXfg Photo Taken: 6-6-21 at 1:11 pm
Are you curious about how do we review content on Jigidi?

At Jigidi, we celebrate what connects us and steer clear of divisive content because how we meet each other matters. It forms us. When we review the content, we use four 'lenses' and look for what the image or comment is most.