The Cheeke Sisters: Essex, Countess of Manchester and Anne, Lady Rich , daughters of Sir Thomas Cheeke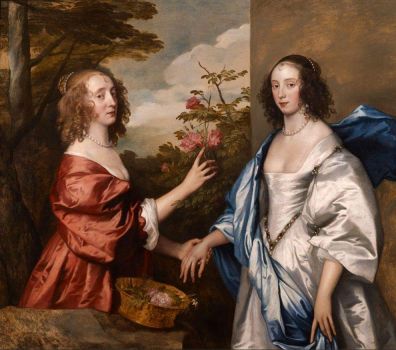 Why are you reporting this puzzle?
by Anthony van Dyck
Huntington Library

Sestry Cheeke: Essex, hraběnka z Manchesteru a Anne, Lady Rich, dcery sira Thomase Cheekeho

The Cheeke Sisters painted by Sir Anthony Van Dyck. This beautiful and touching portrait of two sisters — an elegy on marriage and love — belongs to a small and distinguished group of double portraits painted by Van Dyck in England during the last years of his life. Save for those at Chatsworth, Blenheim Palace and Sudeley Castle (whose trust status all but precludes the possibility of their sale), it is the only female double portrait by Van Dyck to remain in private hands.