Lunch on the Patio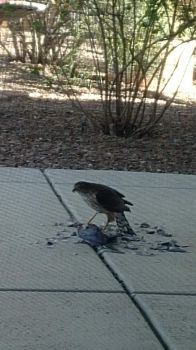 Why are you reporting this puzzle?
The hawks like to chase to other birds into the windows. Once they are dazed from hitting the glass, they are an easy catch.
Are you a competitive or more a meditative solver?

You can adjust whether to have the timer show or not when you solve your puzzles. You'll find how to in our puzzle player guide.