Bugosi Gothic......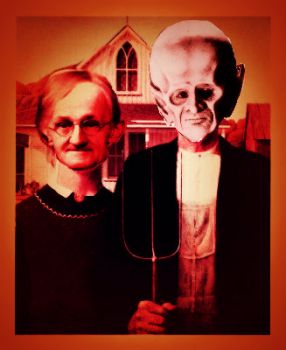 Why are you reporting this puzzle?
Following a request from J.Christmas-Carroll, and as an addition to the series of puzzles posted by thousands-of-cakes-1947, I persuaded uncle Adonis to join me in this portrayal of 'Bugosi Gothic'.........I believe I am fully justified in saying that it is a moving (though static), beautiful image - one that will grace any garden shed with a touch of sophistication and glamour.........
It is presented to the jigidi community as a gift, for we believe that true art comes at no cost to the recipient......