Make them more you!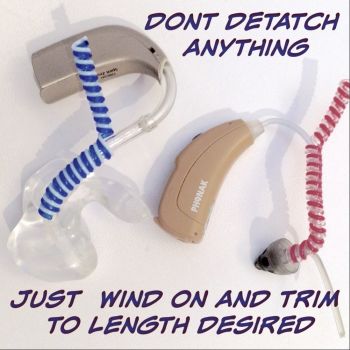 Why are you reporting this puzzle?
I choose my clothes, my watch, my jewellery, and my glasses to suit my style but I got no choice of hearing aid. I make mine suit me by decorating it.
These hearing aid tube decoration coils (found on eBay) are just one way to decorate them.