An Invitation To Sleep
Why are you reporting this puzzle?
"An Invitation To Sleep
Little eyelids, cease your winking;
Little orbs, forget to beam;
Little soul, to slumber sinking,
Let the fairies rule your dream.
Breezes, through the lattice sweeping,
Sing their lullabies the while--
And a star-ray, softly creeping
To thy bedside, woos thy smile.
But no song nor ray entrancing
Can allure thee from the spell
Of the tiny fairies dancing
O'er the eyes they love so well.
See, we come in countless number--
I, their queen, and all my court--
Haste, my precious one, to slumber
Which invites our fairy sport".
The poem in Today's Daily Jigsaw Puzzle is titled "An Invitation To Sleep" and the author is American writer
Eugene Field
(1850 – 1895).
More jigsaw puzzles in the cats category
7:56
webpeggy
3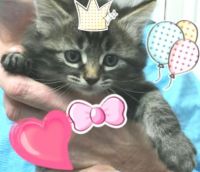 0:16
emilym
4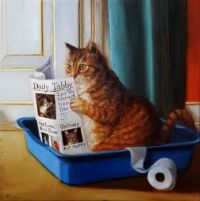 21 July 2019 - 9 August 2016