14 Now-You-Know Music Facts To Keep Your Brain Humming - Britney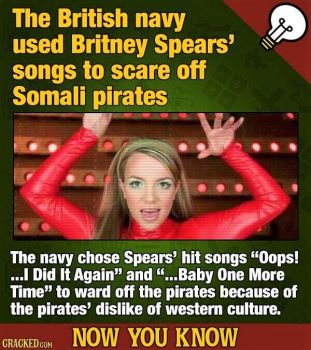 Why are you reporting this puzzle?
From a list available at the comedy website Cracked, see below.

The intro:

"Just because you listen to a lot of music doesn't mean you know much about it. Here are some fun music facts to bring up the next time your favorite pop star is on the radio."