Pinocchio on Red Osier Dogwood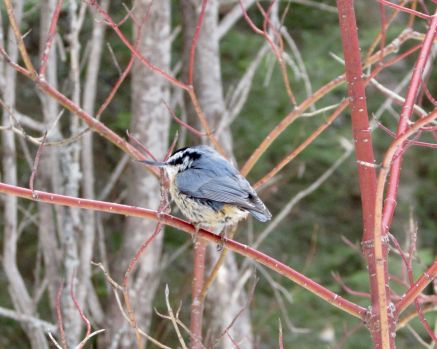 Why are you reporting this puzzle?
I love Red Osier Puzzles and Pinocchio was more than happy to pose in it for me. :-) Our little Red Breasted Nuthatch with Avian Keratin Disorder. His beak is too long. He's a little scruffy because of it. He can't preen himself. It's a bit scissored at the end, but he's doing fine. We feed him lots of little bits of peanuts & small seeds. He's extremely tame and hangs out with us. Follows me around the yard. We just love him!! This year is a "Nutty Year" with at least a dozen nuthatches on the property.
How many accounts can a person have on Jigidi?

1 account; or 2 if you have a creative need for a second account - but this requires transparency in your profile descriptions that you hold both accounts. To trust each other and interact with our shoulders down and hearts soft, we all must know with whom we are communicating.

Read more about what to do if you have more than one account on Jigidi.