It's A Bugosi....April!......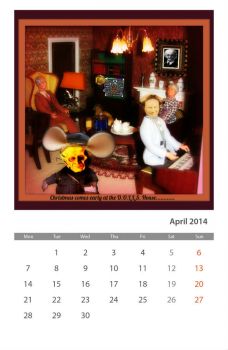 Why are you reporting this puzzle?
April's shower of Bugosis features the one-and-only unclebluebottle, his fingers moving nimbly over his organ, much to the delight of the not-so-lively residents of the D.O.L.L.S. House........Yes. if it's April, it must be....Christmas!........
Are you a competitive or more a meditative solver?

You can adjust whether to have the timer show or not when you solve your puzzles. You'll find how to in our puzzle player guide.