Lego: Volvo A60H & Liebherr 9800 (S)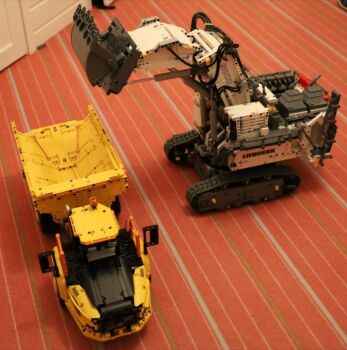 Why are you reporting this puzzle?
After having fun building Lego, you can play.

The Liebherr excavator and the Volvo dumper truck can drive by itself; you can use your smart phone as a remote control.
The Liebherr excavator you also can programme a route you want it to drive.

Have fun :)
How do you follow a puzzle?

When you follow a puzzle, it means you receive notifications about new comments on the puzzle.