Bee swarm resting in our tree (two years ago)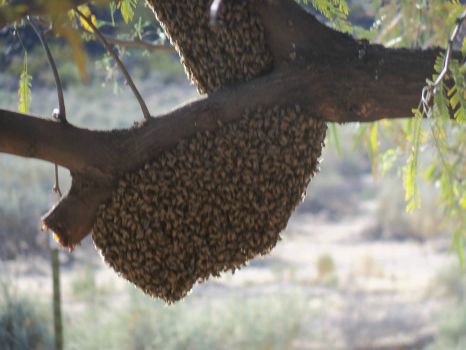 Why are you reporting this puzzle?
Honey Bee swarm needing to rest in the shade before they move on to a favored new home. They do send scouts to check out spots for a home, decide on which seems best and after rested they move to the new spot to call it home.