Nový Svět Praha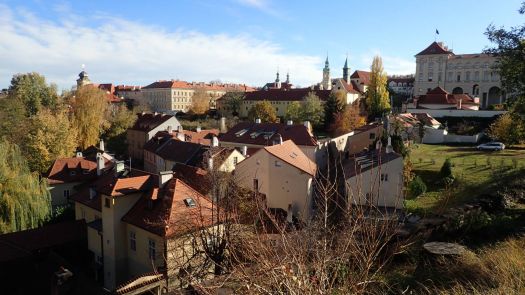 Why are you reporting this puzzle?
Nový Svět na pražských Hradčanech v městské části Praha 1 se nachází severozápadním směrem od Pražského hradu poblíž někdejších městských hradeb v okolí stejnojmenné pražské ulice. Jedná se o velice malebné zákoutí s křivolakými uličkami a malými obytnými domečky, které se nachází stranou od hlavního turistického ruchu.

Novy svet (which loosely translates as "The New World") is a fantastic, picturesque part of the Castle district that is severely neglected by virtually all the tourists but secretly loved by all the locals. Dating back to the 14th Century, it is a small area consisting of just a few streets that have retained the atmosphere of a small village. If you want quiet far from the madding crowds (actually, it's just two streets away from the main route between the Castle and the Strahov Monastery), this is where you'll find it.
Danish astronomer Tycho Brahe once lived at Nový Svět.