MOLLY THE WAD AND OTTER
MOLLY THE WAD AND OTTER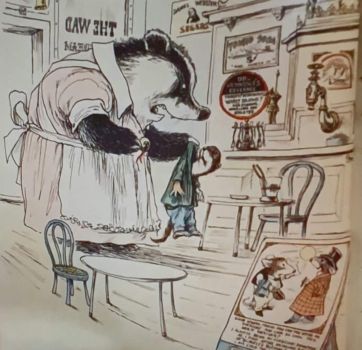 Why are you reporting this puzzle?
Molly the Wad and I fell out,
And what do you think it was all about,
I gave her a shilling,
She swore it was bad,
It's an old soldiers button
Says Molly the Wad.
From; A Great Big Ugly Man Came Up and Tied His Horse To Me.