Male orangutan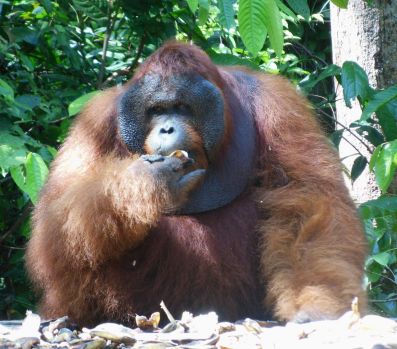 Why are you reporting this puzzle?
At Camp Leaky, Indonesia (Borneo). Orangutan habitat is being destroyed for palm oil--which is now in virtually all processed foods. These beautiful primates will probably become extinct in the next 50 years--if they last that long.
Are you a Jigidi Plus member?

When you become a Jigidi Plus member, you'll enjoy the completely ads-free Jigidi experience. Also, you directly support Jigidi and help us be as free as possible to make Jigidi even better every day.