Theme: Windows, Doors etc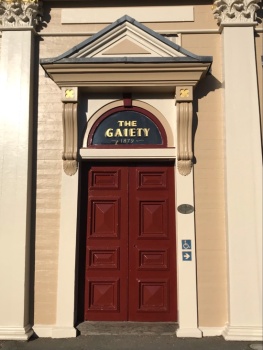 Why are you reporting this puzzle?
The Gaiety Theatre was built as an Oddfellows Lodge, but for most of its life, since it opened on 3 April 1879, the hall has been the town's main theatre and gathering place.
Akaroa, NZ. May 2022
What are the symbols on the jigsaw puzzles?

When you browse jigsaw puzzles on Jigidi, you may notice different symbols on the puzzles. One symbol lets you bookmark the puzzle for later, and other symbols tell you about any previous activity you may have on the puzzle.