GLACIER PARK IN THE FALL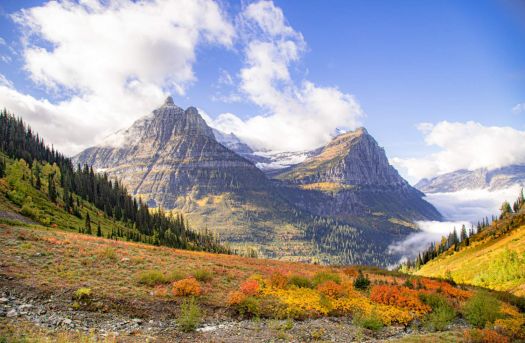 Why are you reporting this puzzle?
It was nearly two years ago when I finally made it to Glacier National Park. It only took me 69 years, so if you are younger than me, don't give up. I was there on September 25th and colorful fall trees were at their prime that particular year. At the lower elevations on both sides of the park there were plenty of golden Aspens. I took this photo high up in the park when I was getting close to the pass. But even up this high, there were still some colorful bushes and grass remaining. I started the day under a heavy gloomy cloud cover but the higher up I drove, the more the clouds parted until I had mostly sun.