Are we people - Or are we SHEEP
Are we people - Or are we SHEEP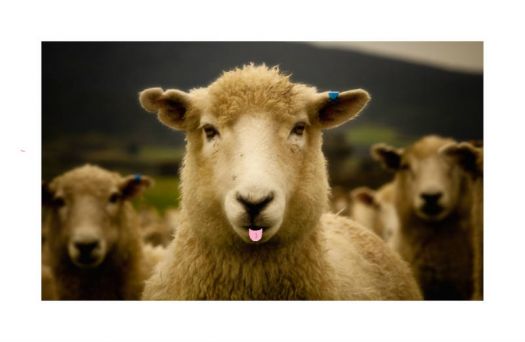 Why are you reporting this puzzle?
I'm proposing making September 16th a national holiday... and WHY NOT? According to title 5, part 3, subpart E, chapter 61, subchapter 1, section 6103 of the U.S. Code, the common worker in the U.S. only gets eleven national holidays. And what about congress? (I still refuse to capitalize 'congress') Did you know that congress is scheduled to be in session just 137 days this year? If my math is correct, that means congress will be out sightseeing in Rome, surfing in Hawaii, tearing down statues, blaming the NRA for the extinction of dodo birds and constructing new pedestals for them to stand on for 228 days! 228 days! And you and I get 11 days! So in the name of propriety, I am proposing several new "National Holidays"... starting with September 16th. Why you ask?

#1 - September 16, 1987 - 24 countries sign an agreement in Montreal to reduce the use of chlorofluorocarbons (CFCs). The gases, which are used in aerosols are blamed for creating a hole in the Earth's ozone layer. Ronald Reagan tells congress to knit a king size blanket to stuff in the hole in the ozone to keep it from leaking
#2 - Born September 16, 1927, the criminals worst nightmare is born... Columbo. Columbo is also the first baby to be born wearing a wrinkled raincoat
#3 - Born September 16, 1924, the original manufacturer of drool was born, Lauren Bacall - honorable mention to Anne Francis (Honey West) born September 16, 1930
#4 - Born September 16, 1919, Laurence J. Peter, creator of the Peter Principle - "Every congressman tends to rise to his level of incompetence." Famous quote ""Noblest of all dogs is the hot-dog; it feeds the hand that bites it."
#5 - Died September 16, 1984, Louis Réard, Inventor of the Bikini... need I say more?
#6 - Died September 16, 2003, Sheb Wooley, first man to recognize the existence of alien life forms. In his exposé,
The Purple People Eater (1958, #1), he is quoted as saying aliens have "It had the one long horn, one big eye"
#7 - Carol goes to a Beatles concert.... YEA!!!

I am open to debate if anyone thinks these 6 reasons are not enough to establish another National Holiday.....