Geraldine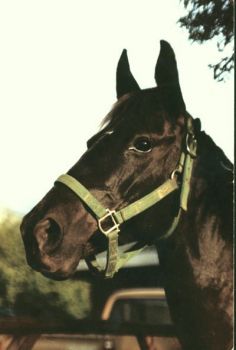 Why are you reporting this puzzle?
My TB mare Geraldine with her 'look of eagles' pose. The green halter could have been done without, but still, love that horse so much. she had a ride like a Cadillac, with the speed of a Corvette.
Are you a competitive or more a meditative solver?

You can adjust whether to have the timer show or not when you solve your puzzles. You'll find how to in our puzzle player guide.