Garden - This Year's Hanging Baskets 1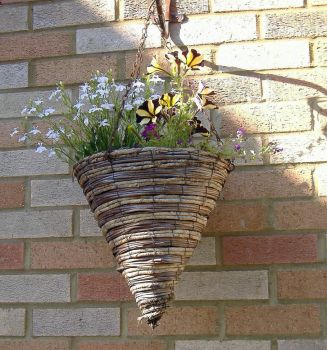 Why are you reporting this puzzle?
Not as spectacular as years gone by, but I like the stripes on these blooms. I hadn't seen the yellow & dark striped ones before so they made a change. They are up high & need watering every evening in the hot weather, even if it rains as they are too close to the house wall to get much in the way of rain. Hubby does the honours!

(If you'd like to see more puzzles of my garden, please type nickysgarden into your jigidi search bar & you should be taken straight to them).
Do you know how to save puzzles for later?

If you want to save a puzzle for later, you can bookmark it, and it will stay in your bookmarks – waiting for you ☺