My dad and his 1965 Cadillac Calais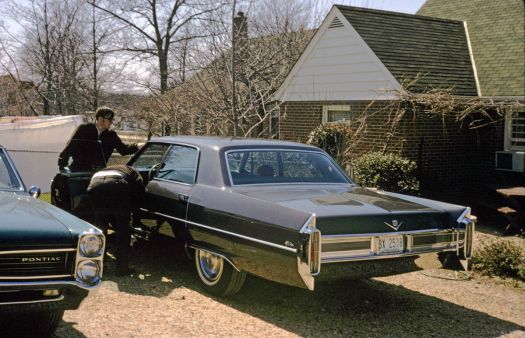 Why are you reporting this puzzle?
I can't believe this is the only photo I can find with my dad standing next to one of his cars and he is mooning us. I was helping him clean it up. That was my '66 Pontiac Tempest on the left. This was taken in 1969.