Our White-Crowned Sparrows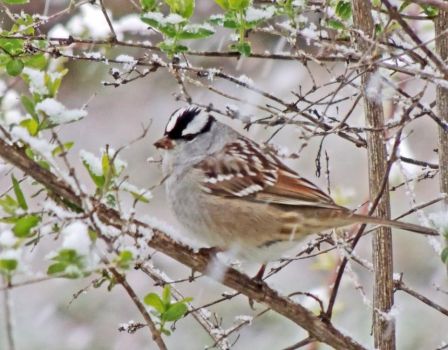 Why are you reporting this puzzle?
Jacki (bluebird42), down around Cape Cod, and Suzy (pumpkinhead), in central New York, have both photographed these in the last week. I thought I saw one a few days ago, definitely identified them yesterday, and finally got some pictures today.

Yes, that's snow. The "showers" forecast for us today arrived as more solid than liquid!