Cèilidhe - her name is the Scots Gaelic word for an evening party of whisky, fiddles, music, dancing, friends and fun.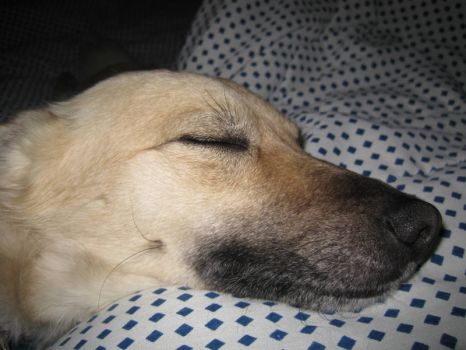 Why are you reporting this puzzle?
...here the party is being very, very quiet, since she hopes I won't notice she's managed to sneak up onto the bed, then stealth up onto my pillow. She's faking being asleep.

A Cèilidhe (pronounced Cailey) is a social gathering, either a house party or a community event, with lots of traditional Scottish music. The word translates literally as a 'visit'.

Trust me, this dog is more of a genial, foot-stomping, joyous party than just a visit.