For my mam - always a lady with a touch of class.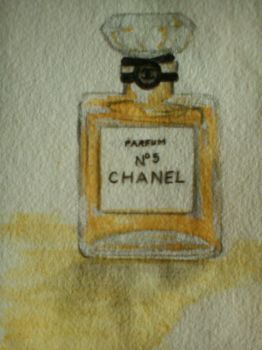 Why are you reporting this puzzle?
Little watercolour I did for my mam's birthday card. She has excellent taste in perfume. I've never known anyone who can wear any perfume + it smell gorgeous on them like my mam! She's often stopped by complete strangers + asked what she's wearing! When she walks by, it lingers like a haunting refrain.