I don't think they'll look for me here!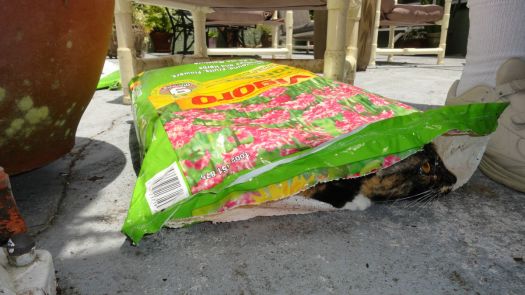 Why are you reporting this puzzle?
Janus is an indoor cat only. However, she would really love to get in our backyard. We were putting new plants on our screened porch and after we emptied the bag, lo and behold there was Janus. Too cute. She watches everything we do. Just love her.