Only a little bogged down...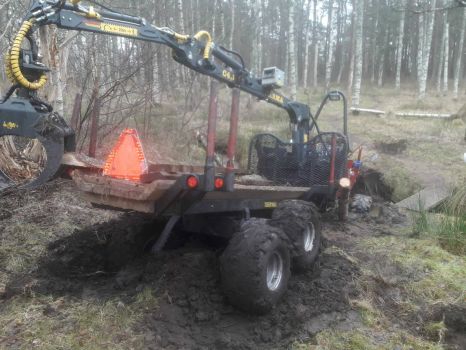 Why are you reporting this puzzle?
It went bad fast. From a 40 cm ditch to a large jacuzzi in no time at all. The machine got water on the variator drivebelt, and when that happens it goes nowhere by it's own. The cheap winch wire my boss had got broke, taking out the hydraulics hose of the grip. Then the equally cheap winch rope on the Lewis chainsaw winch also broke. It took some time to get it out using the crane to tilt and lift it until the belt was over the water level.