[Becoming One]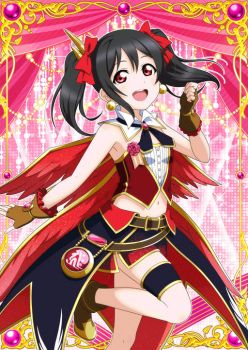 Why are you reporting this puzzle?
Nico Yazawa, Promo Card #2464

I believe this card was part of a collection that was released for Thanksgiving? It's either that or their birthdays, I'm not sure. The set is "magical girl" themed. Sadly not every member has one, disappointing, especially since I would have loved to see Kanan in it.

Love Live cards are great as puzzles! So, I find ones I like and make them into puzzles! If you play Love Live, have seen Love Live or even if you just like the art, let me know!