Blue Jay photo bomb, Cape Cod.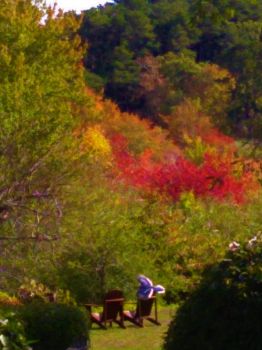 Why are you reporting this puzzle?
We are off for our annual week on Cape Cod in Massachusetts.
Had a great play date with bluebird42 (Jacki) and bowlakeboy (Ed) yesterday . :)

Today we went on a nice walk on Great Island-about 5 miles. This afternoon was spent sitting in the sun on the deck reading.
Thought I would take a photo (cell phone) of the back yard here and wouldn't ya know it? PHOTO BOMB!

Will try to take some cell phone pics so I can post while we are here.