Unknown bird in our chinese elm tree.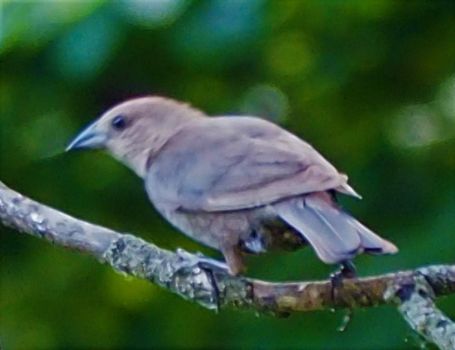 Why are you reporting this puzzle?
I tried to adjust the color but the camera did not pick up the color nor could I adjust the photo enough to show the olive drab color of this bird. There seems to be a yellow color under the chin and neck.