Rusty and Adele watching for squirrels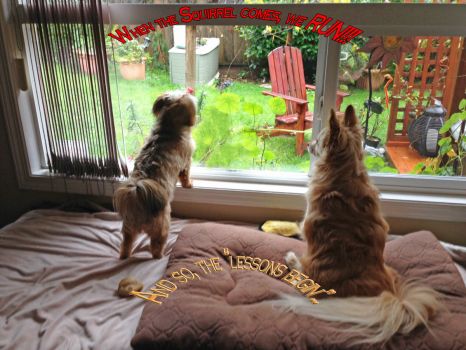 Why are you reporting this puzzle?
Squirrels are in abundance, and the little dog is being "schooled" buy Rusty, as to what to do when you see a squirrel! We run to the door and run like crazy til we catch him! Not happened yet, but they keep trying...