The Capitol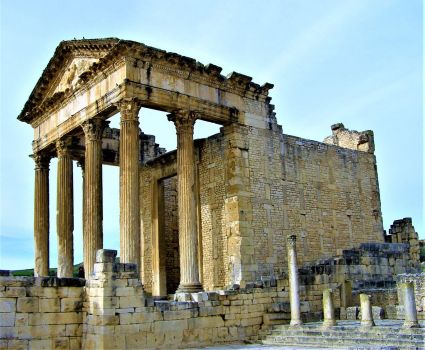 Why are you reporting this puzzle?
Dougga, Tunisia
The Capitol is a Roman temple from the 2nd century, principally dedicated to Rome's protective triad: Jupiter Best and Greatest (Jupiter Optimus Maximus), Juno the Queen (Juno Regina), and Minerva the August (Minerva Augusta). It has a secondary dedication to the wellbeing of the emperors Lucius Verus and Marcus Aurelius; judging by this reference, the Capitol must have been completed in AD 166-167.
Are you curious about how do we review content on Jigidi?

At Jigidi, we celebrate what connects us and steer clear of divisive content because how we meet each other matters. It forms us. When we review the content, we use four 'lenses' and look for what the image or comment is most.