Can you tell what type these are? (I don't know).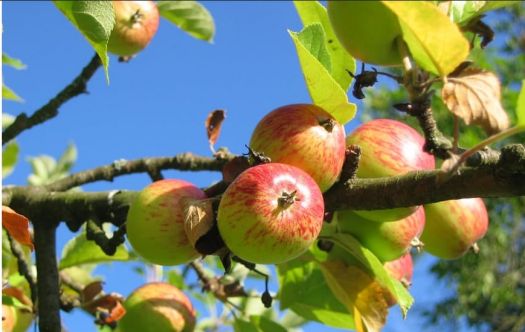 Why are you reporting this puzzle?
Yum. We were raised on home grown apples and it really spoiled us when it came to eating apples from shops. The difference is amazing. :) Robyn
PS this is not my photo, it's taken from a "free to take website" with no details about the photo. .