My Chair before and after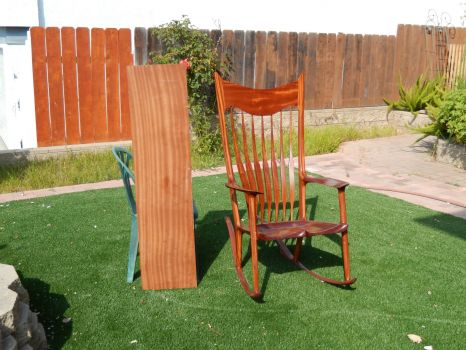 Why are you reporting this puzzle?
The before is on the left. Actually, there were 4 10 foot boards 2X14 inches. Now, there is a small board, a few scraps, and a lot of sawdust. Roughly 200 hours at this point with about 60 hours in sanded in oil finish. It was a fun project, and now I have a chair...which the dogs are not allowed to chew!
Give us a sense of you

We always encourage Jigidi puzzlers to add an image to their profile to give their fellow puzzlers a sense of who is behind the profile name. And if you include a profile description - even with just a few selected words - it will further help the community understand who they are lucky enough to have come across on Jigidi! ♥