Rusty Breasted Hairy Woodpecker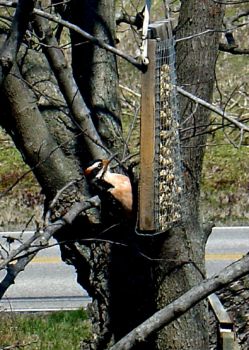 Why are you reporting this puzzle?
All winter his breast, and the female's, were really white. Now they are suddenly this color. Could they be digging out a hole to nest in, or hunting worms and bugs in dead trees and stained their feathers in the process? I can't find anything about a color change in breeding season. Anyone know?