The Tower of Saint Vincent, Lisbon, Portugal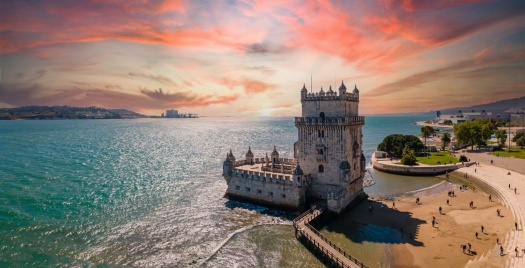 Why are you reporting this puzzle?
In Today's Daily Jigsaw Puzzle, we visit one of the "Seven Wonders of Portugal" and UNESCO World Heritage Site:
the Tower of Saint Vincent (also called Belém Tower)
.
The Tower of Saint Vincent is a fortified construction from 1519, situated on the northern bank of the Tagus River in Lisbon. It was built for embarkation and disembarkation for Portuguese explorers and served as a ceremonial gateway to Lisbon.
Over the years, the fort have been reinforced with additional construction to strengthen it. Today it stands fully restored and with a 12 meters wide and 30-meter four-story tower and a bastion.
Would you like to spend some of your Thursday
visiting this beautiful historical landmark with us
? ♥ (Be ready to duck your head when you enter the prison cells!).