Jenna steering Morgan 25 with me and my daughter with child.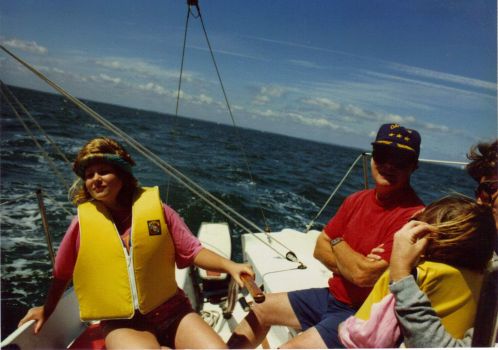 Why are you reporting this puzzle?
this picture is about 20 years old. picture was taken while living in mattapoisett, mass. every
thursday jenna and i used to go sailing. she was very upset when i sold the boat.