So put the plant in already!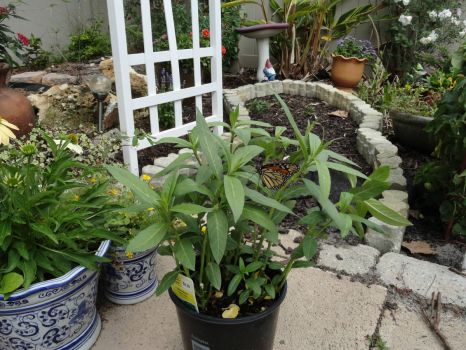 Why are you reporting this puzzle?
We are working in our butterfly garden as you can see. We are putting in a path. Saw the b-fly plant in Lowes and bought it. Weather not cooperating so we can't put it in today. Well, the monarch flew in our yard and perched on the plant as if to say: "Will you please plant this for me!" He stayed all the while I was outside. No planting today though.