Under the sugar maple tree: Shady or no?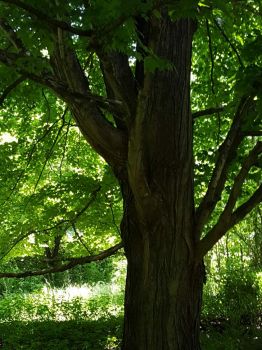 Why are you reporting this puzzle?
Lots of shade here. :-)

Thirty-five years ago my daughter and I visited Cylburn Arboretum in Baltimore. It was a hot, muggy day and the sun beat down. As we passed an old sugar-maple tree, we saw a man in a suit sitting on a low branch, reading a newspaper—his feet touched the ground. He must have been on his lunch break and knew where he could enjoy being out the the sun. We couldn't help telling him he had the best seat in the house.