The ejected Parakeet flew to the peanut feeder to eat.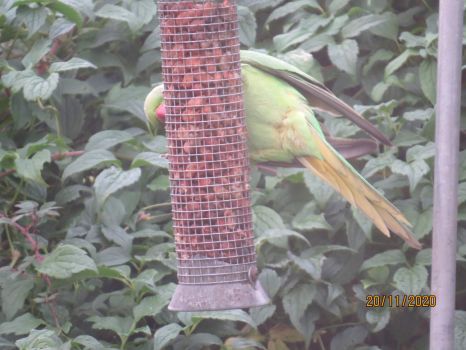 Why are you reporting this puzzle?
Don't often see them on these type of feeders, but I suppose as it was cold and it was hungry it was a better option than to face the beak of it's fellow parakeet.