DEER DREAM CATCHER.jpg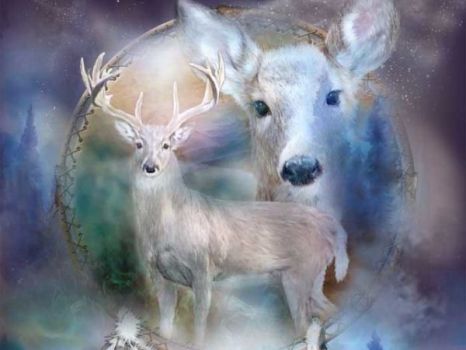 Why are you reporting this puzzle?
TitleDream Catcher - Spirit Of The White Deer
ArtistCarol CavalarisMediumMixed Media - PaintingsDescriptionWhite Deer
symbol of prophecy
messenger of change
telling us to follow our path of growth
with an open heart and pure spirit
and it will lead us in a direction
beyond our wildest dreams.

Spirit Of The White Deer prose by Carol Cavalaris.

This painting of a white stag and doe within a dream catcher, surrounded by a forest, is from the 'Dream Catcher - Spirit Animal' collection of art by Carol Cavalaris.
No copyright noted.